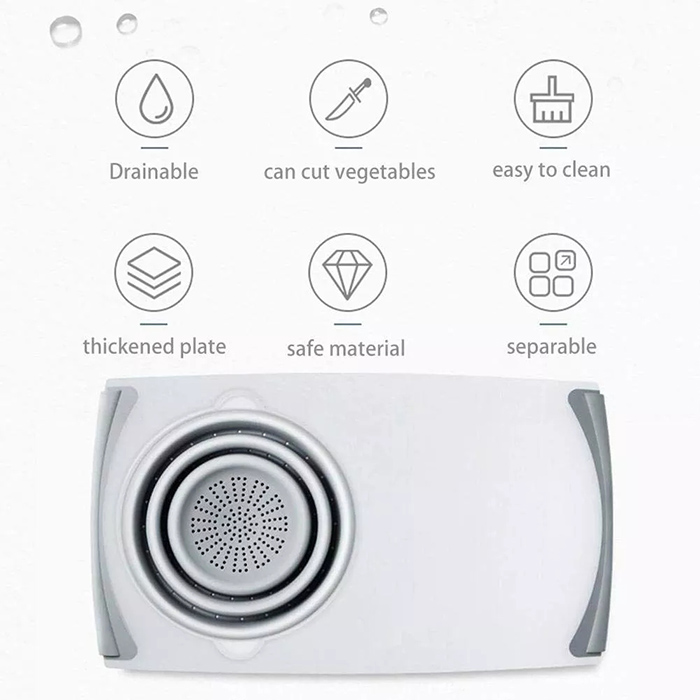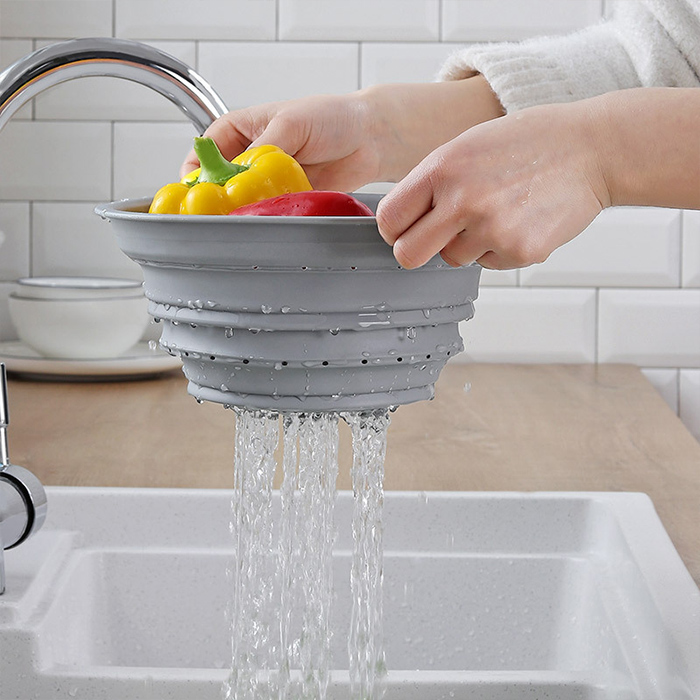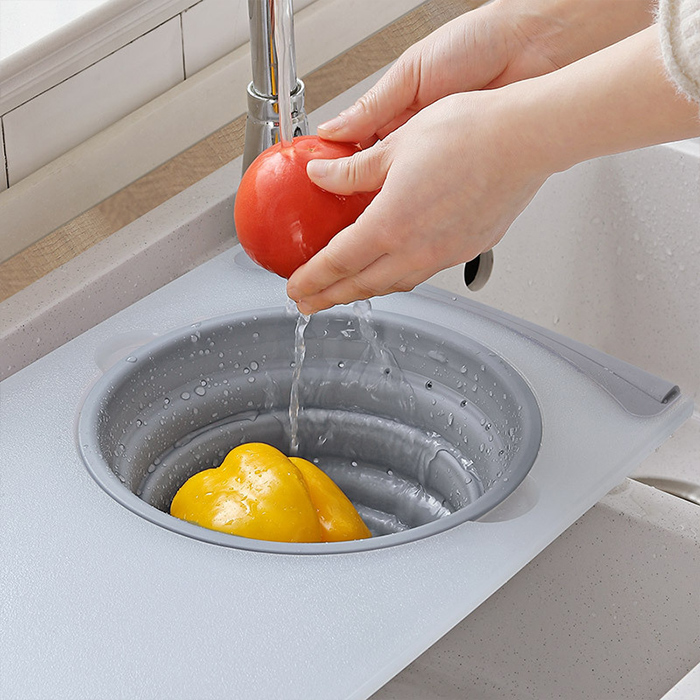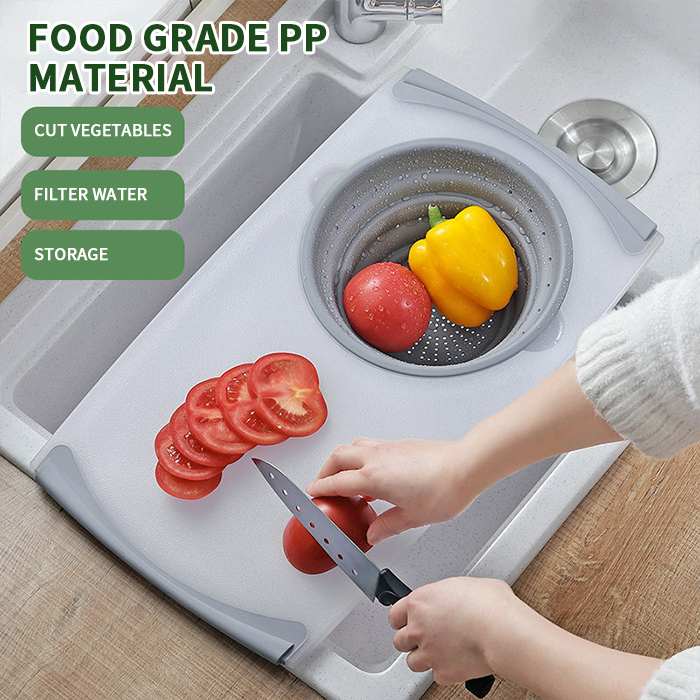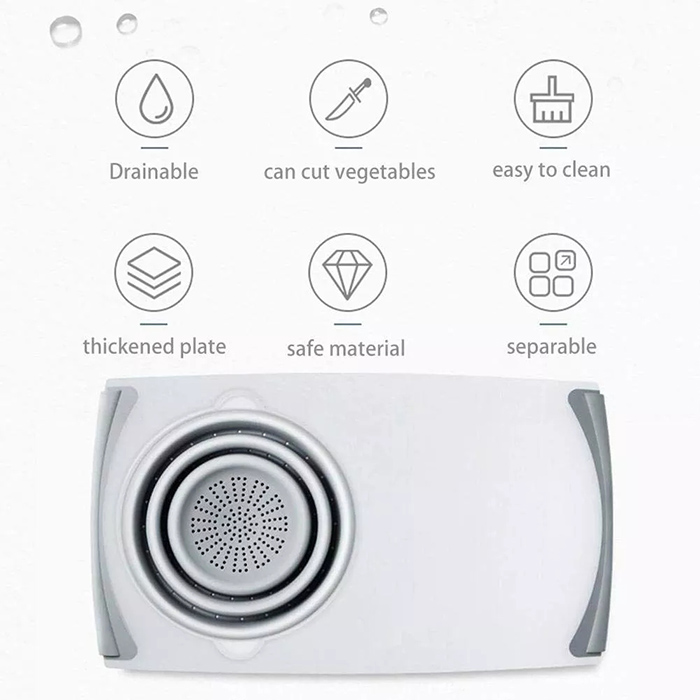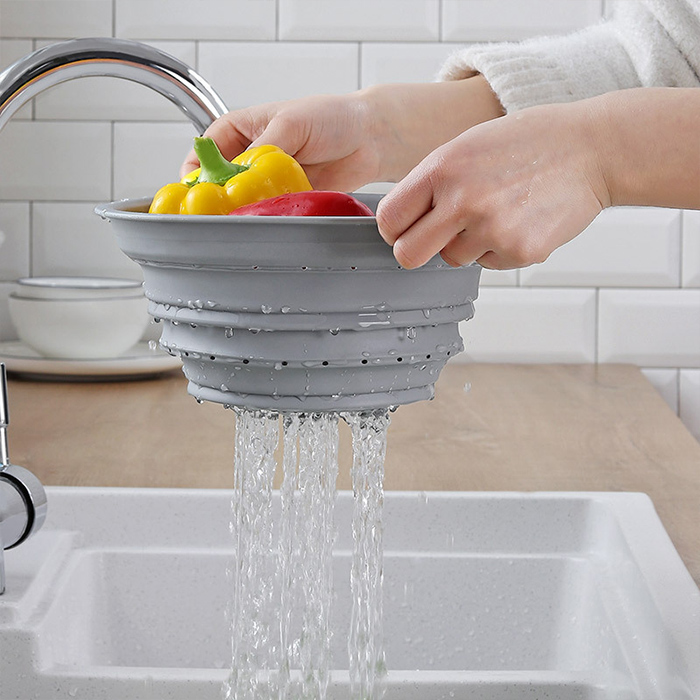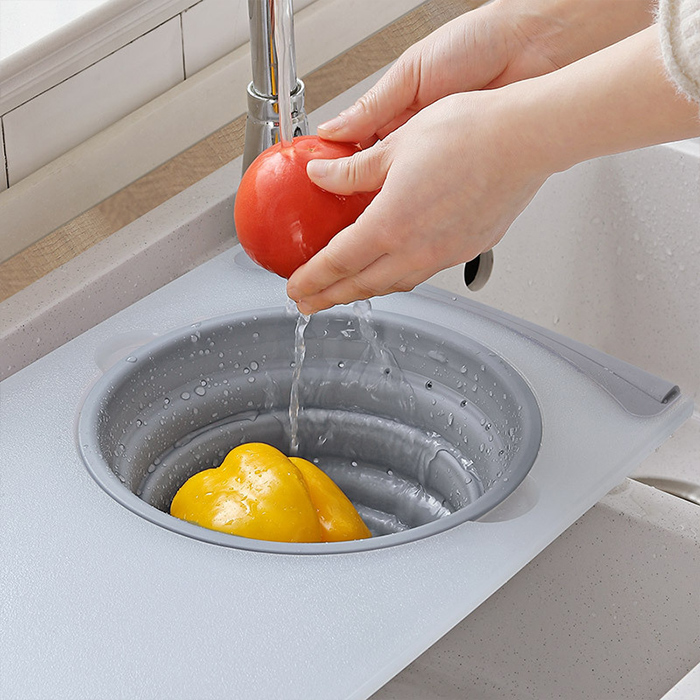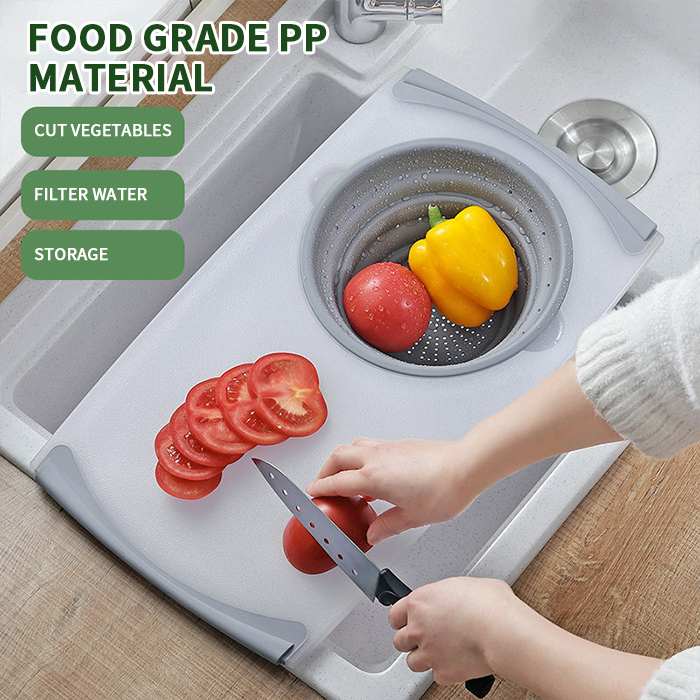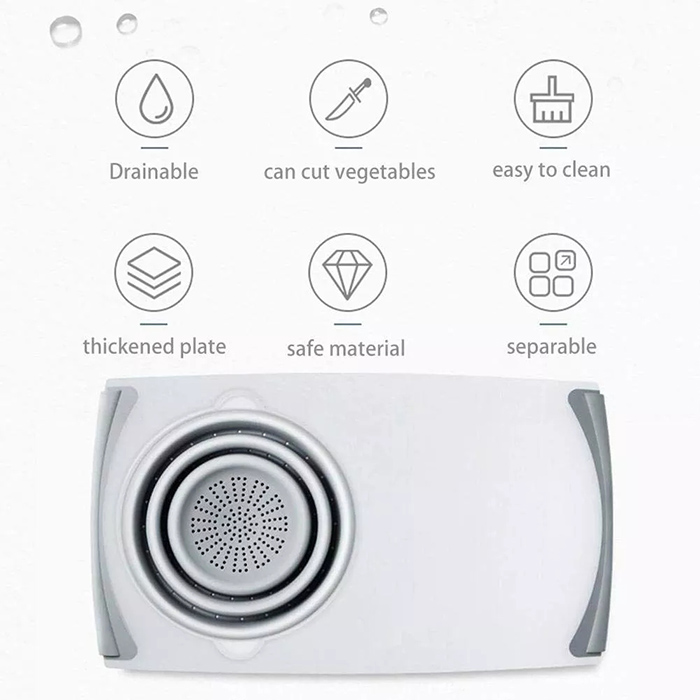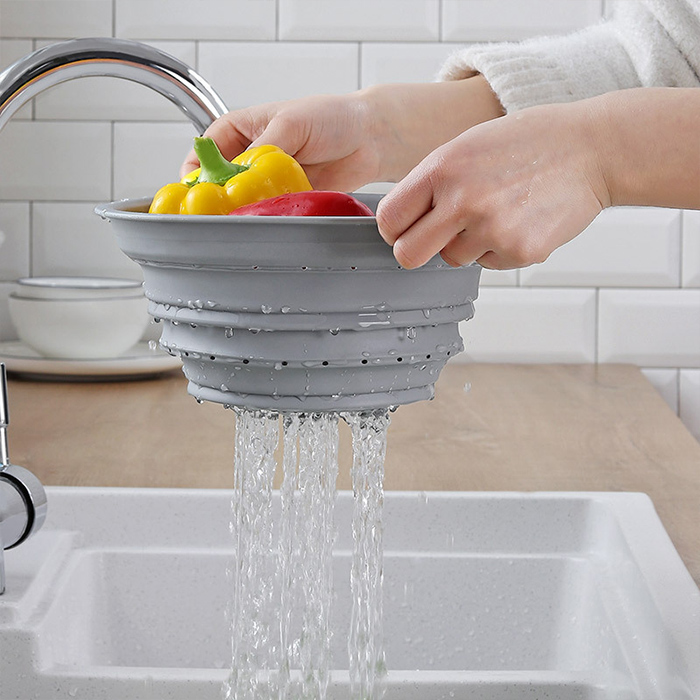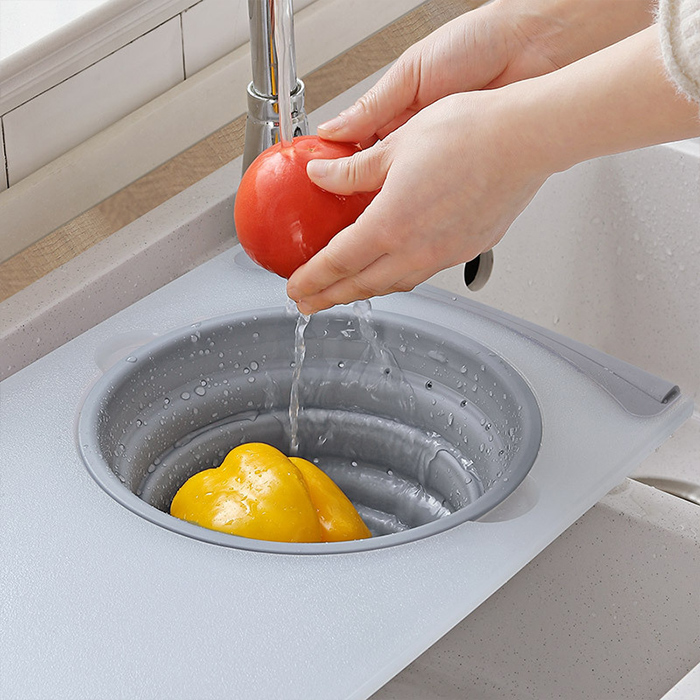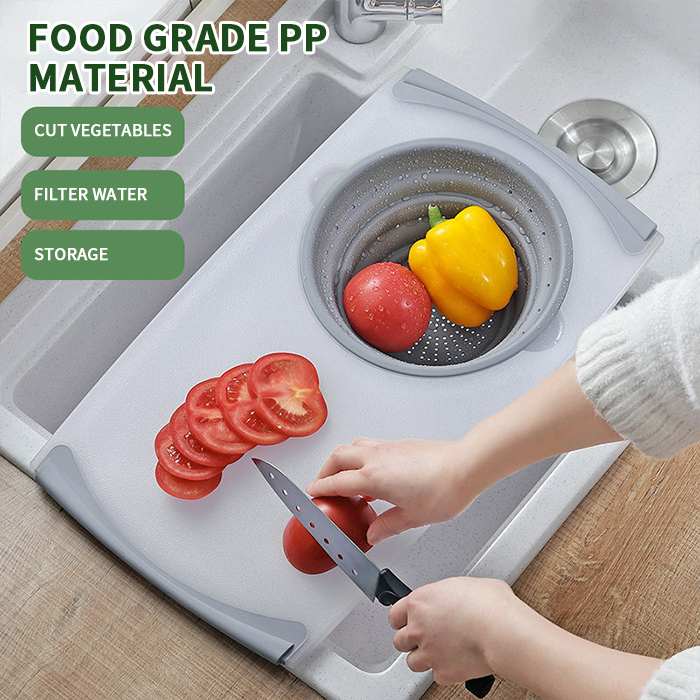 Retractable Multifunctional Sink Cutting Board Suitable for Vegetables and Meat.
The cutting board is ergonomic, adopts a space-saving design. Strainers are foldable and easy to keep clean.
The cutting board owns integrated draining plants, which are easy to drain when washing no odor, no mold, antibacterial, non-slip, easy to clean. It can be mounted on the sink, ready to wash, suitable for all kinds of sinks.
Collapsible Silicone Baskets are food grade and stain-resistant, Collapse flat for simple storage and portability. non-slip base and an easy-grip handle with a hole for hanging.
The cutting board is collapsible for ease of storage, it is sturdy and tuck right into small spaces. BPA-free,environmental-friendly, dishwasher is safe and food safe.
Effortlessly rinsing and straining vegetables, fruit, pasta, draining a full box of cooked pasta, spaghetti, potatoes, broccoli, green beans, carrots, spinach.
Product weight: 0.33KG