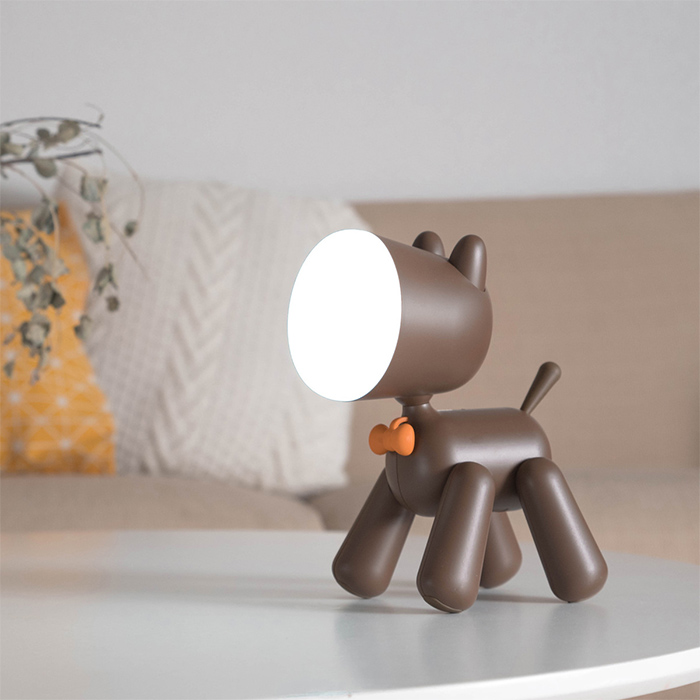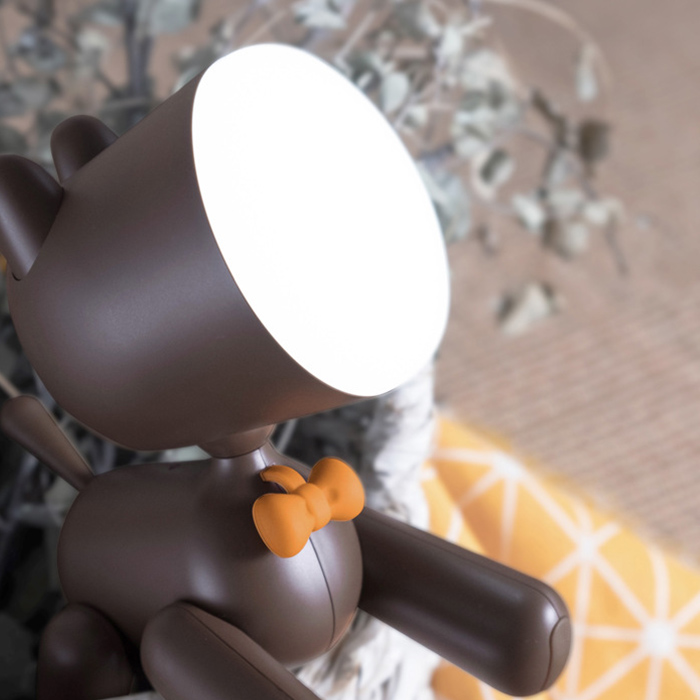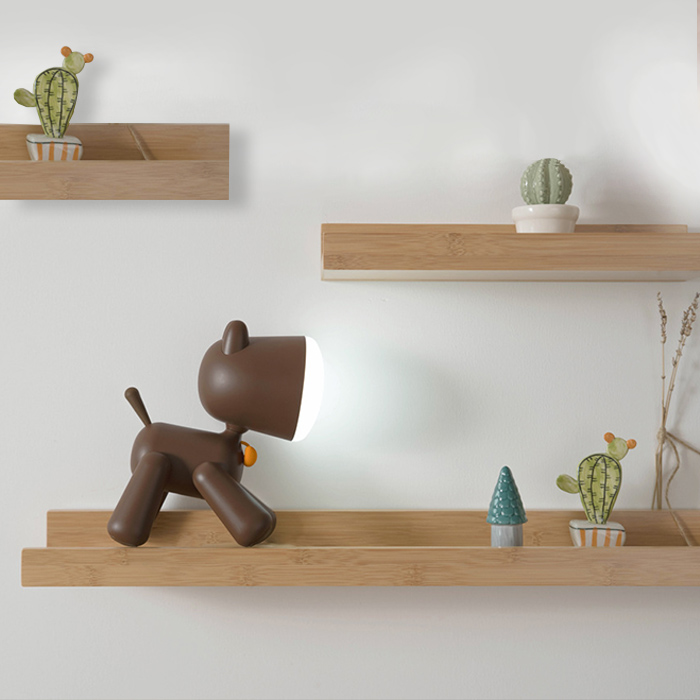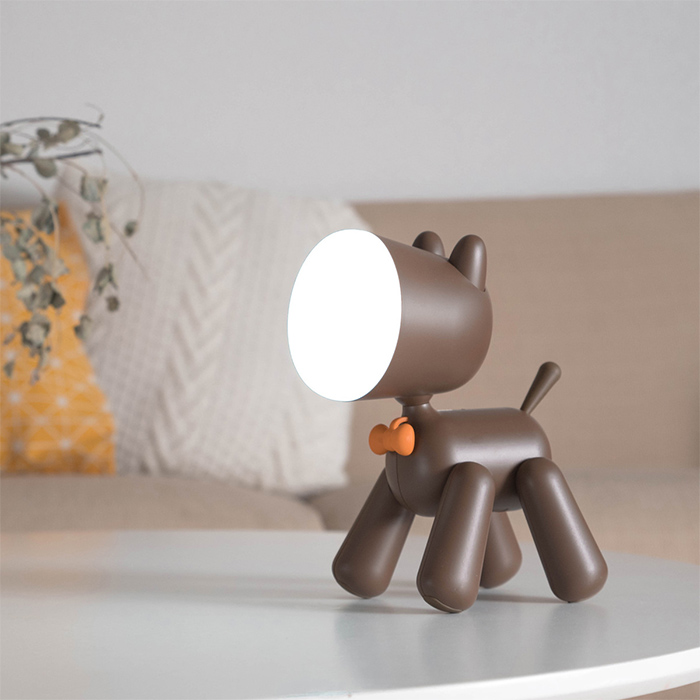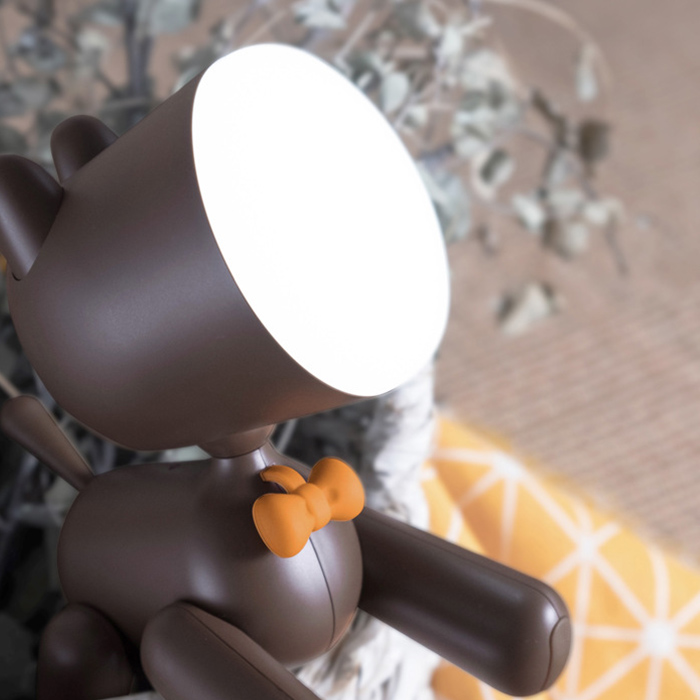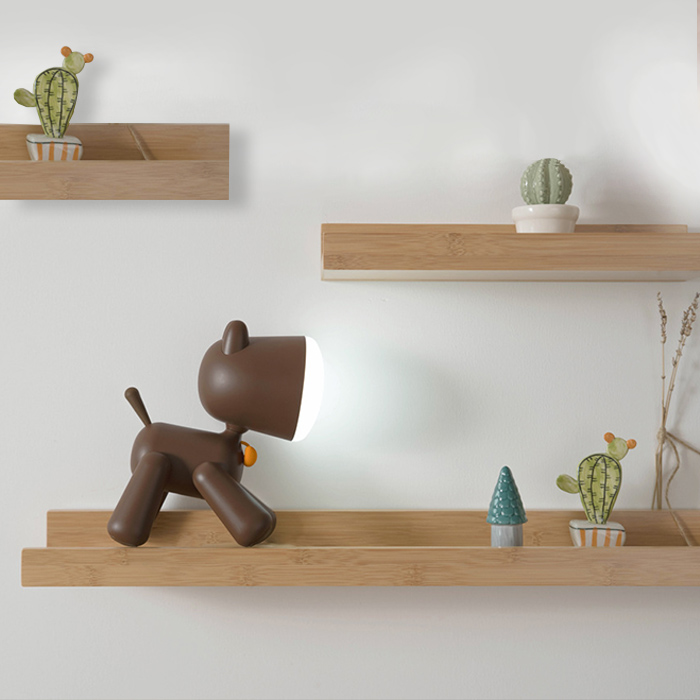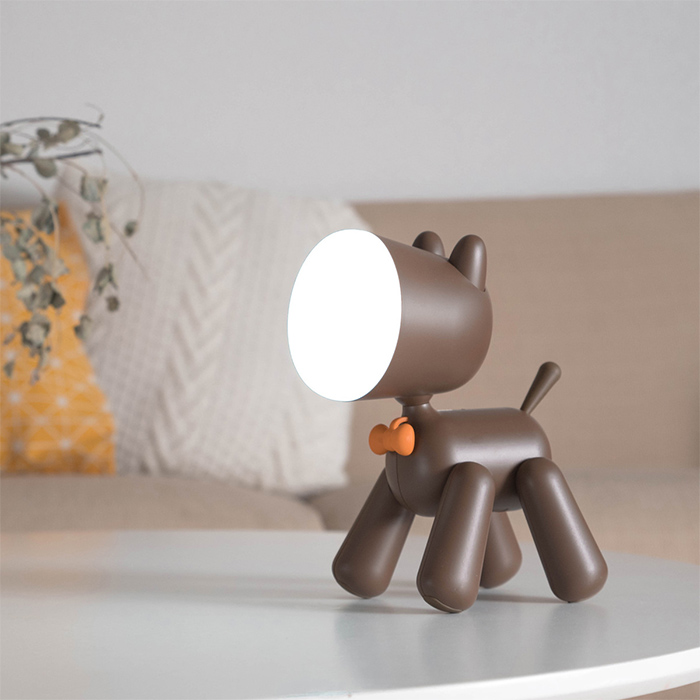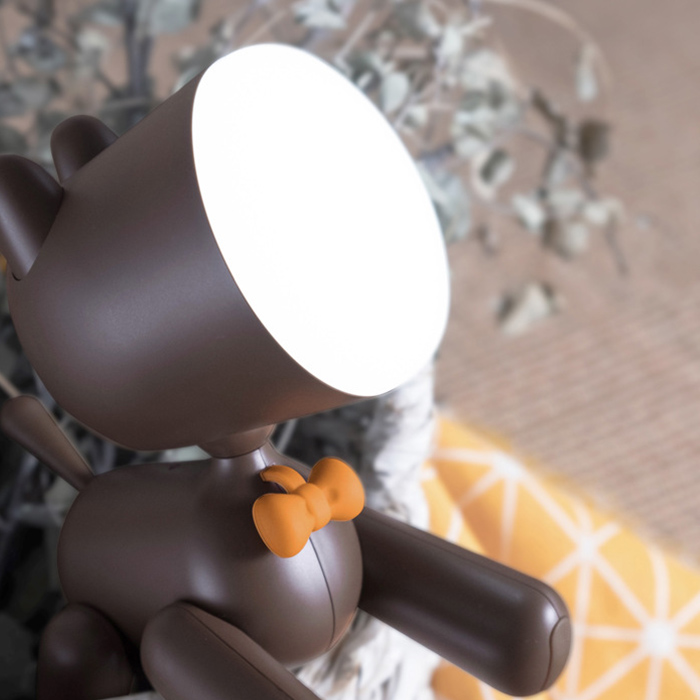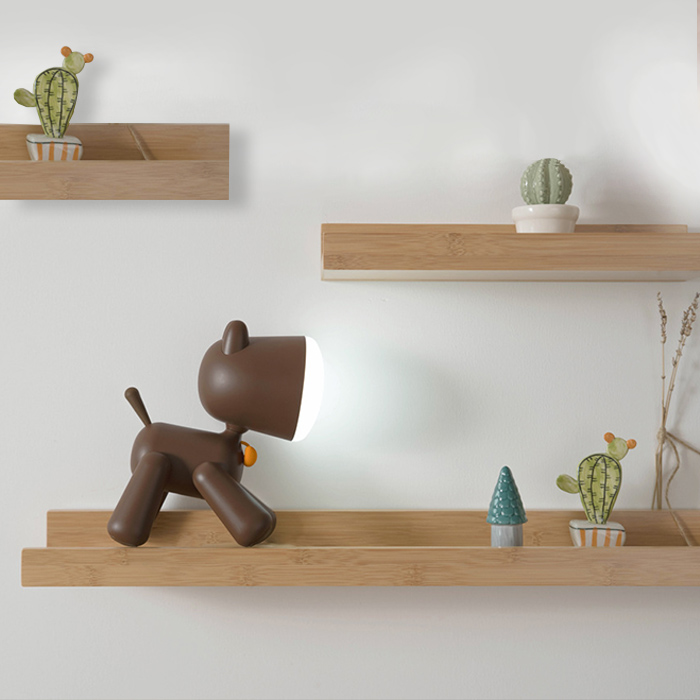 LED Lamp USB Rechargeable Puppy Style, Good Gifts for Kids.
This cartoon night lamp has two light sources, white light + warm light, bright light stage study table lamp, low light lamp with sleeping, different lights give you a different atmosphere.
The dog's night light is interesting and lively, the head can be adjusted in a variety of ways, the limbs can swing flexibly, and the light irradiation angle can be adjusted at will.
The dog desk lamp has a wide range of use, suitable for children's rooms, baby rooms, sleeping with, breastfeeding, reading, learning, playing, etc., and also suitable for gifts to children's relatives and friends.
Easy to use, USB rechargeable eye care lamp can be used with laptops, flashlight charging heads, no wiring required, 1200MAH large‑capacity battery, long‑lasting battery life.
This children's table lamp is safe and non‑toxic, using high‑quality environmentally friendly non‑polluting materials, safe and healthy companion. Use with confidence, good texture, let children and babies love it. As this product comes with a built-in battery: the transportation time will be extended by 4-6 days.
Product weight: 0.44KG