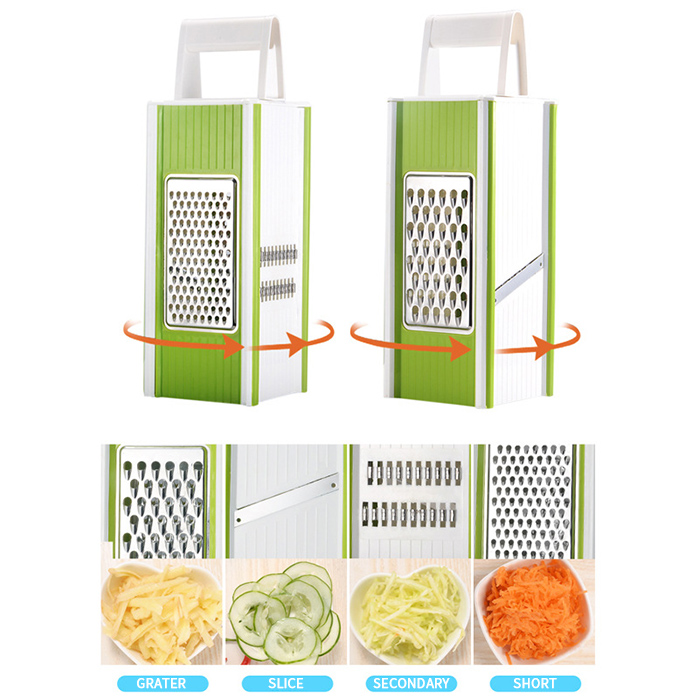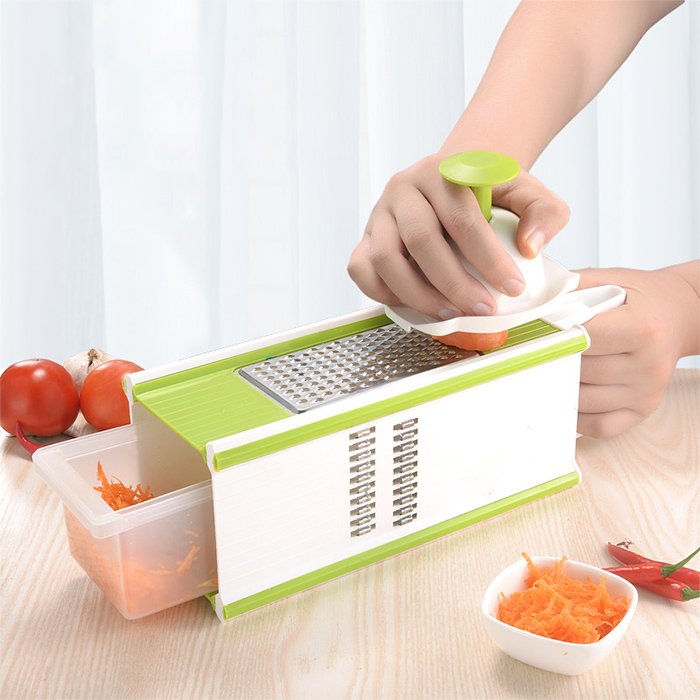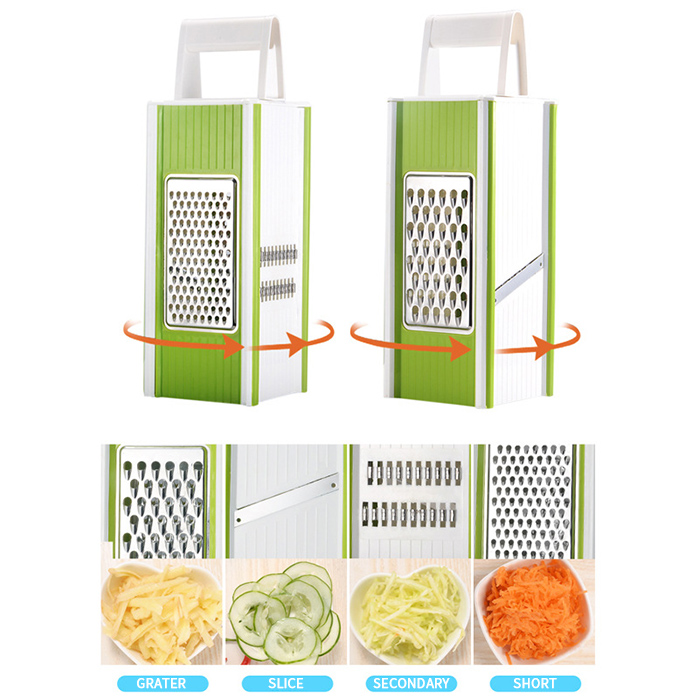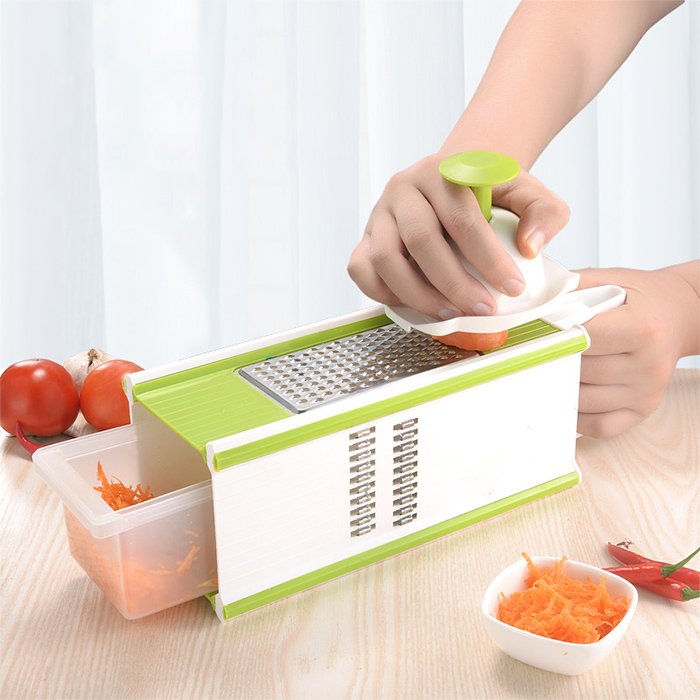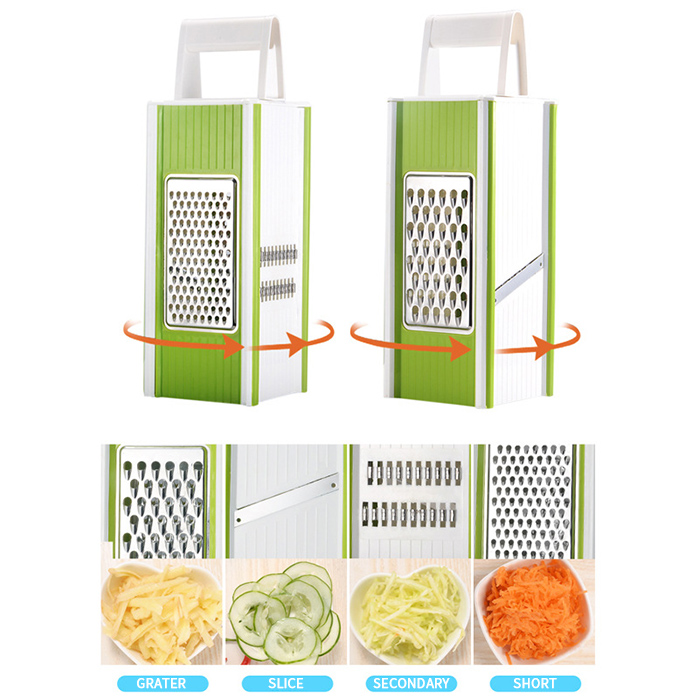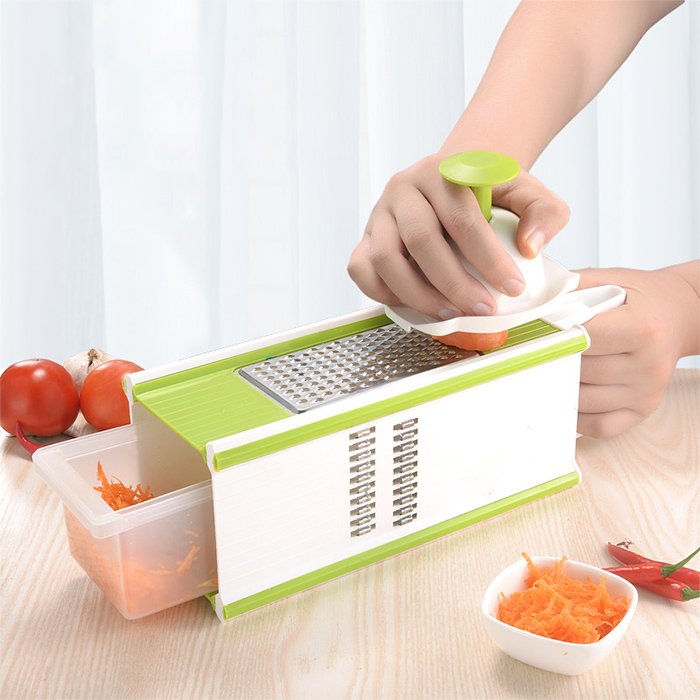 The Popular Box Grater is Suitable for All Kinds of Vegetables.
The 5-in-1 Box Grater set is a handheld food grater, shredder, and slicer that offers a variety of food prep options. The food, cheese, and vegetable grater is a 4 sided square box grater with four stainless steel blades and a built-in storage container with a lid.
Metal blades grate, slice, and julienne right into the collection container – just shred and store! Unlike traditional graters, this standing grater can be used vertically or horizontally to provide the most comfortable grating position.
A veggie peeler is included to provide everything you need to quickly tackle cooking prep with these graters for the kitchen - perfect as cheese, vegetable, carrot, onion, zucchini, cabbage, and potato grater shredder. Use as a fine cheese grater for parmesan cheese, shred hashbrown potatoes, and use as a cauliflower grater for cauliflower rice.
Slice chocolate ribbons for baking and dessert. The large, removable container collects food as it is cut for mess-free transfer.
The container can also be used with the included lid - just shred and store. When not in use, all of the pieces - including the removable handle - are stored inside for compact, space-saving storage.
It's the greater grater! A handgrip guard keeps fingers safely away from the blades.
Product weight: 0.32KG