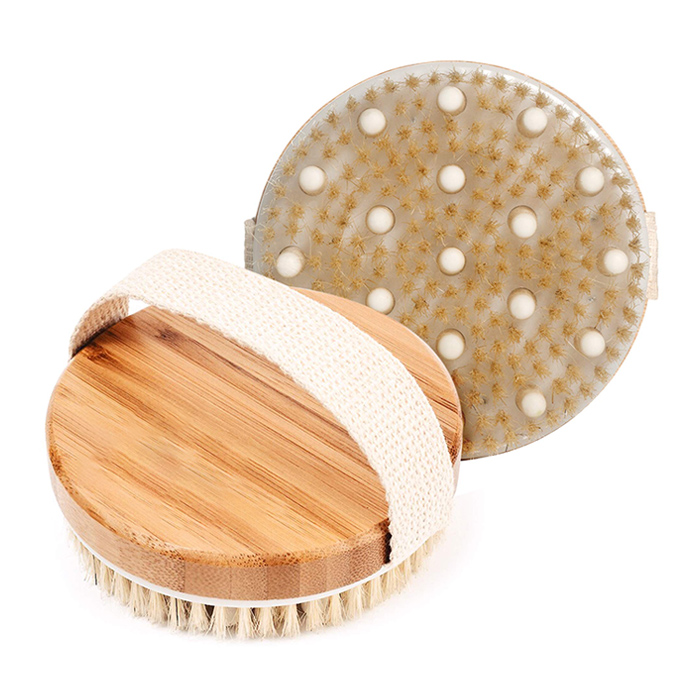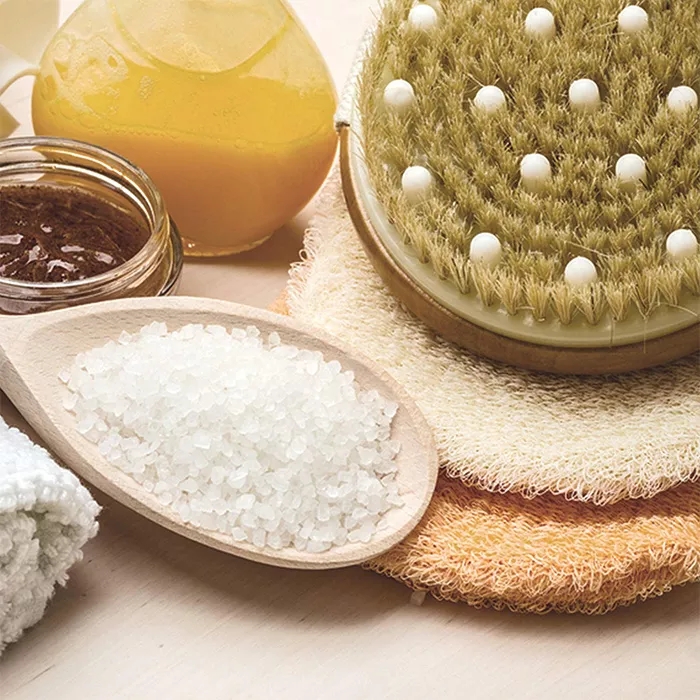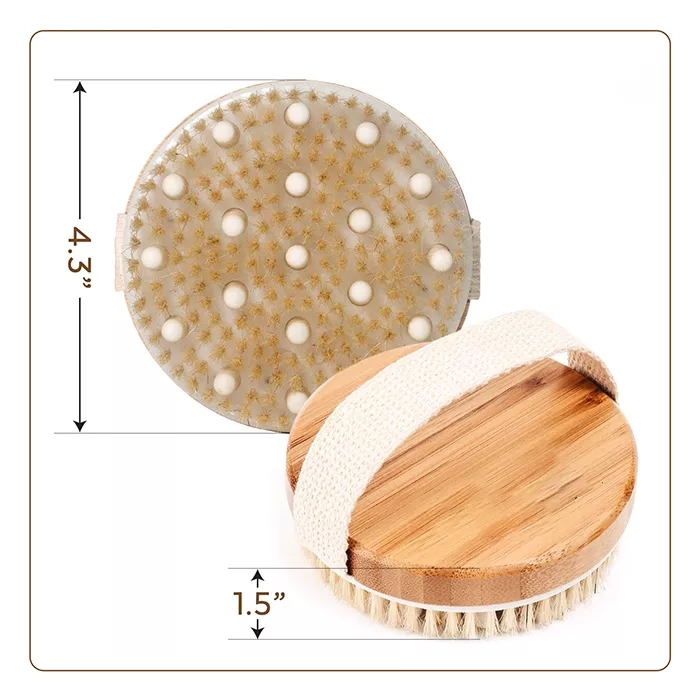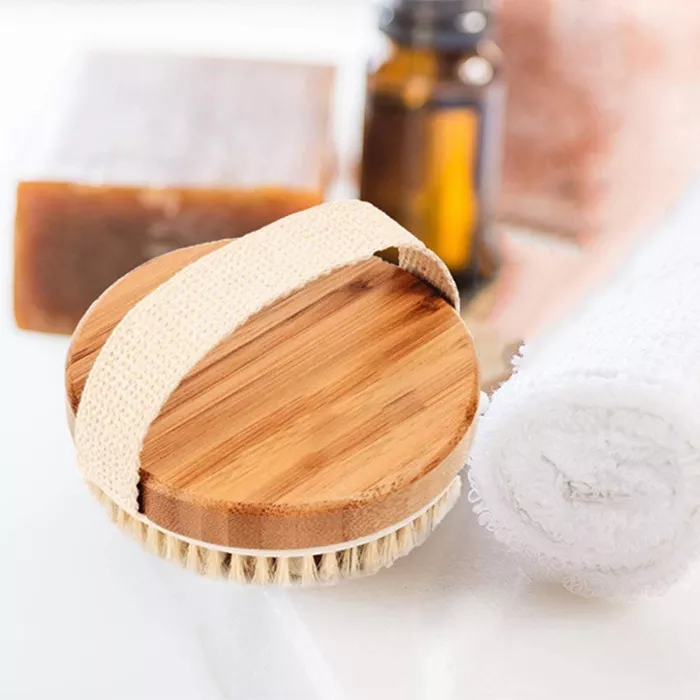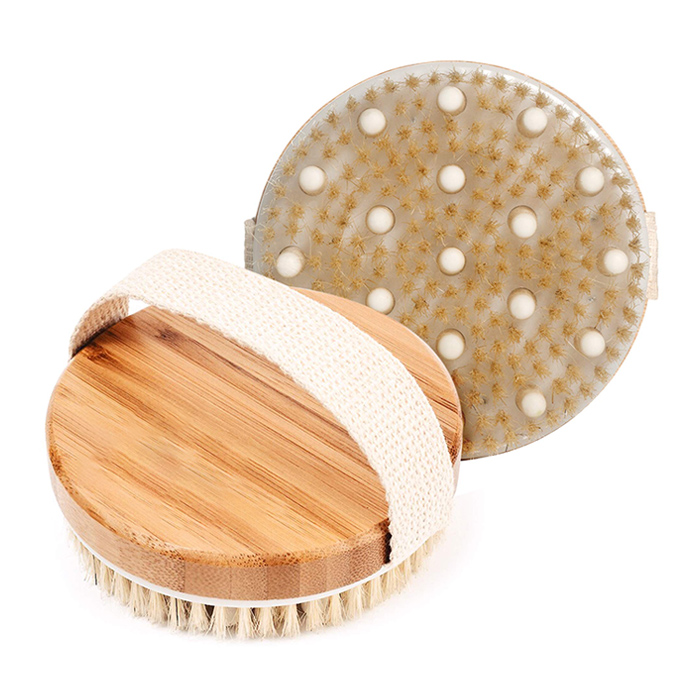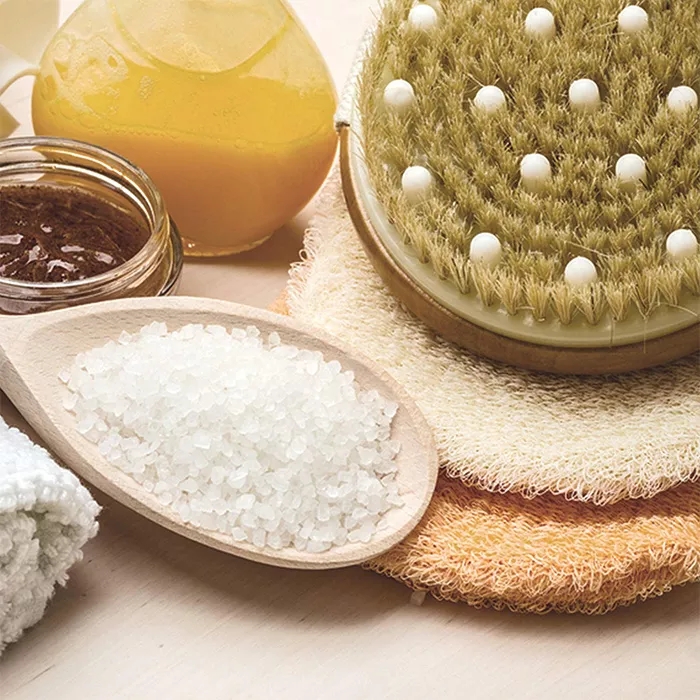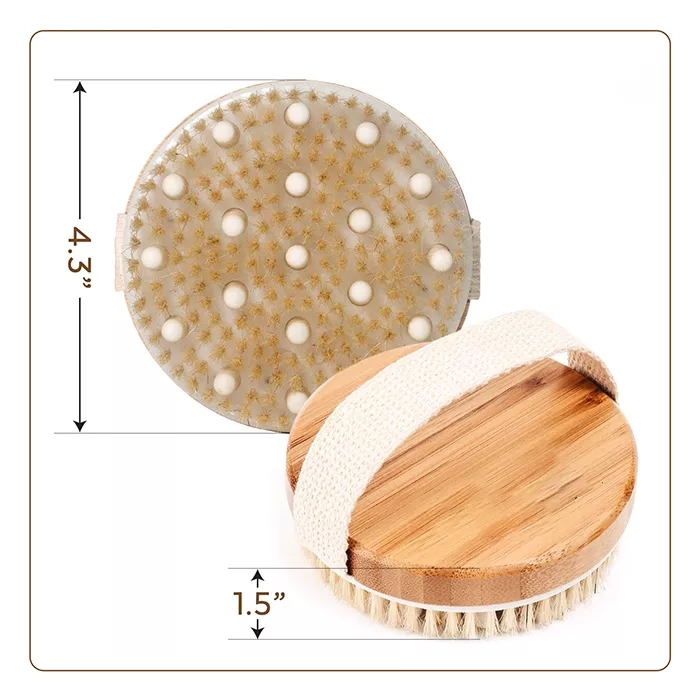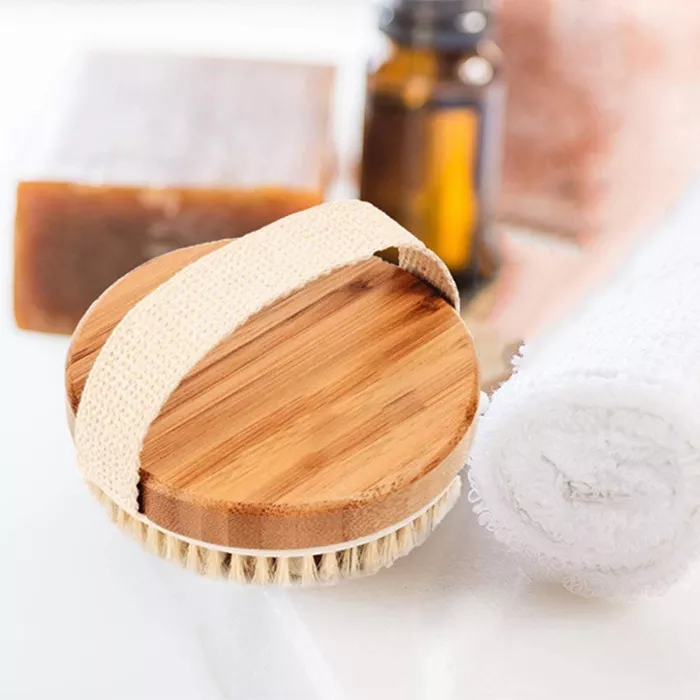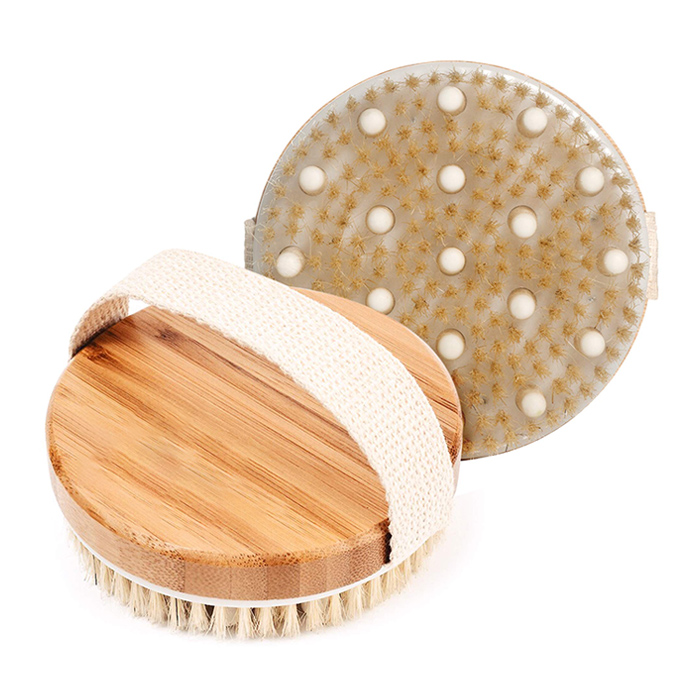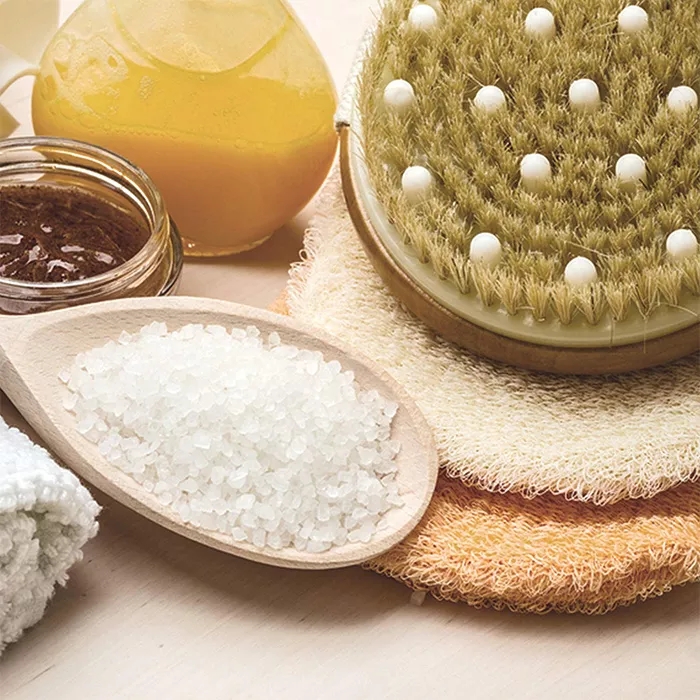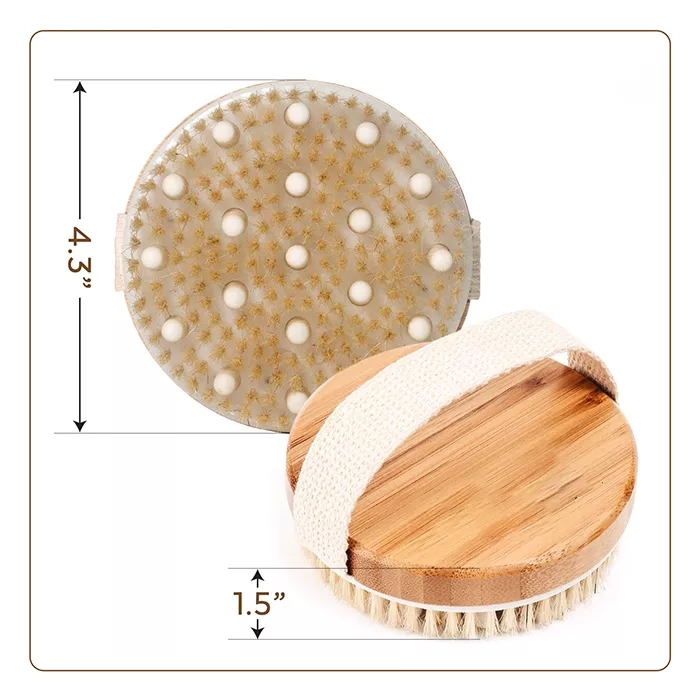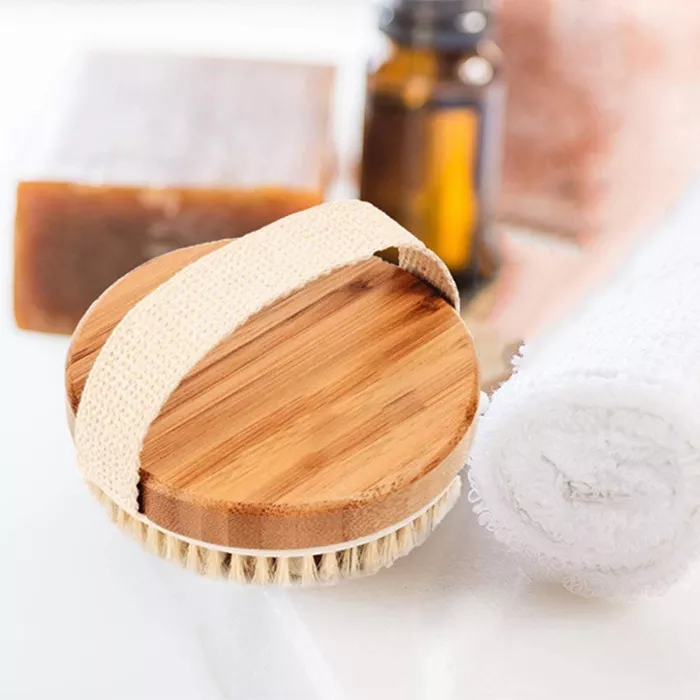 Body Brush for Wet or Dry Brushing, Gentle Exfoliating, 3 PCS.
GET SILKY SMOOTH & SOFT SKIN - Clear away dead skin and let your natural radiance shine through. This exfoliating body brush is ideal for both wet and dry brushing, giving you a deep yet gentle clean that opens up pores and gives your skin that all-important youthful softness. Use it anywhere on the body to renew your cells, stimulate circulation, encourage collagen growth and purify your skin of toxins.
WATCH SKIN BLEMISHES DISAPPEAR - Annoyed with your acne breakouts? Sick of scars and cellulite? Our body brush cleans away the dirt, oils, and impurities in your skin that lead to imperfections and uneven skin tone. It even helps put an end to painful ingrown hairs! Minimize those skin issues that cause you to cover up and feel reborn with every scrub. Get the clear and radiant skin you always wanted.
A BRUSH DESIGNED FOR YOU - You've used tough brushes that break when used. You've used brushes that barely remove the dead skin or exfoliation. Now it's time to experience a body brush that gives you a satisfying scrub with none of the discomforts you often get with poorly designed bristles. The sturdy bristles and gentle rubber massage nodes work together, giving you the optimal pressure for both cleaning and comfort. We do not recommend that you use the brush on areas of highly sensitive skin.
COMFY TO HOLD & EASY TO USE - Lose yourself in the relaxing bliss of your daily body massage with the easy-hold design of your new body brush. Measuring just 4.3 in diameter, 1.5" thick and weighing only 4.8oz, the Body Brush fits comfortably in your palm and features a canvas strap to keep it securely onto your hand. Enjoy superior grip with no-slip whether you're scrubbing wet or dry each day. Use the brush with a cellulite cream cellulite remover for faster results. The bristle brush is made from natural boars hair and helps massage your body.
Product weight: 0.21KG