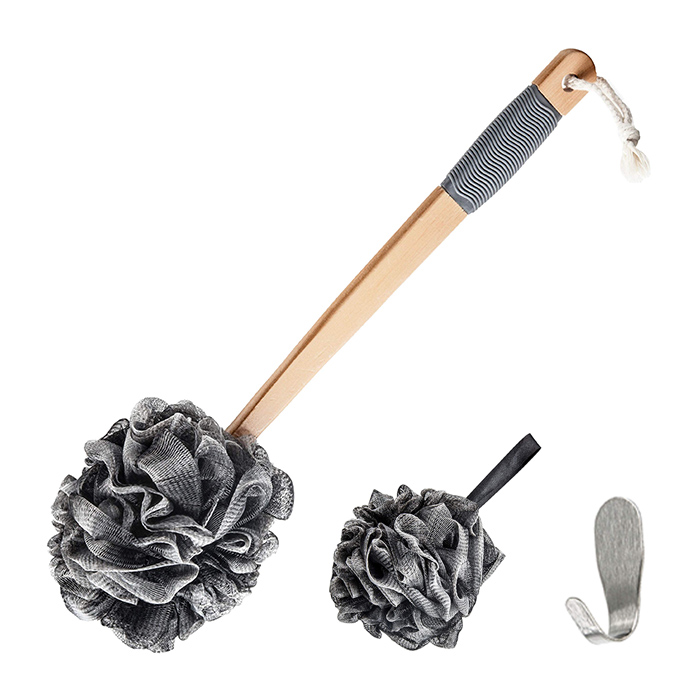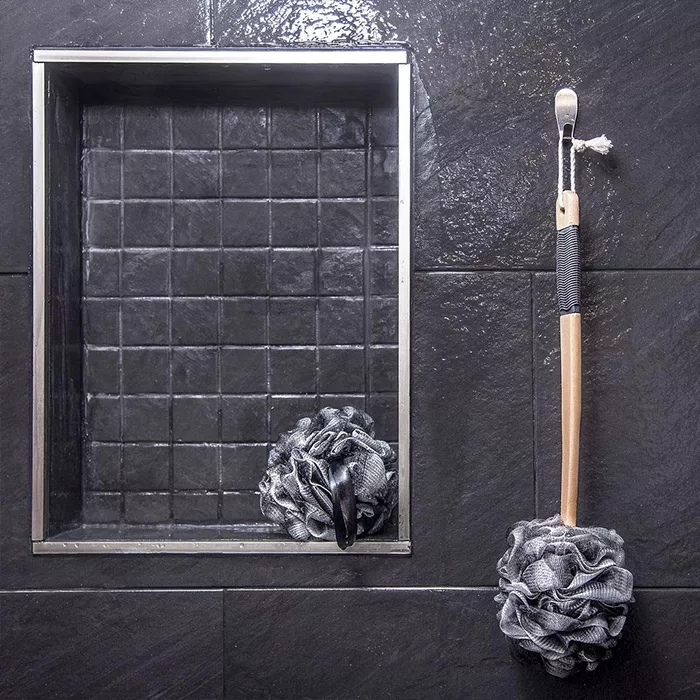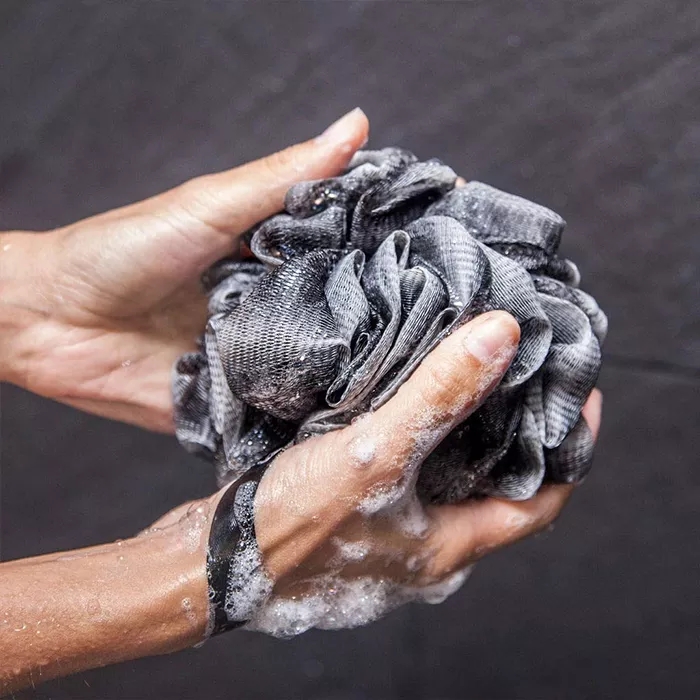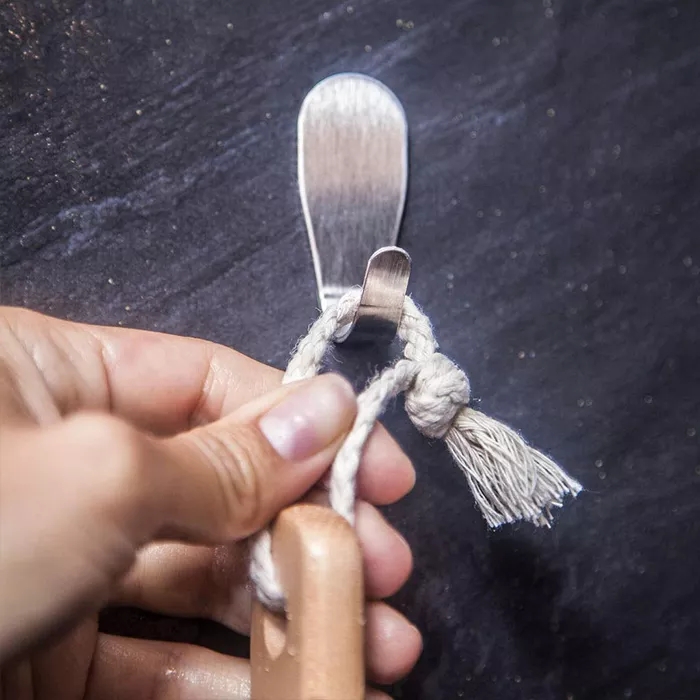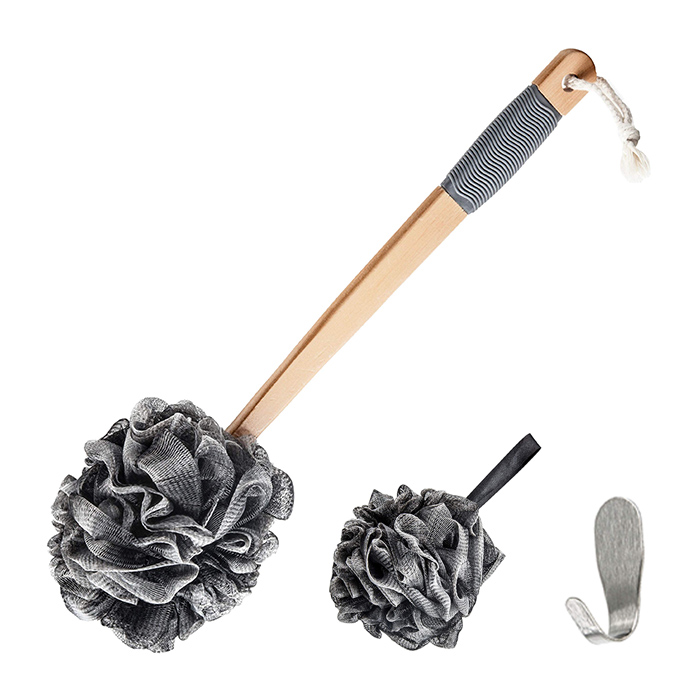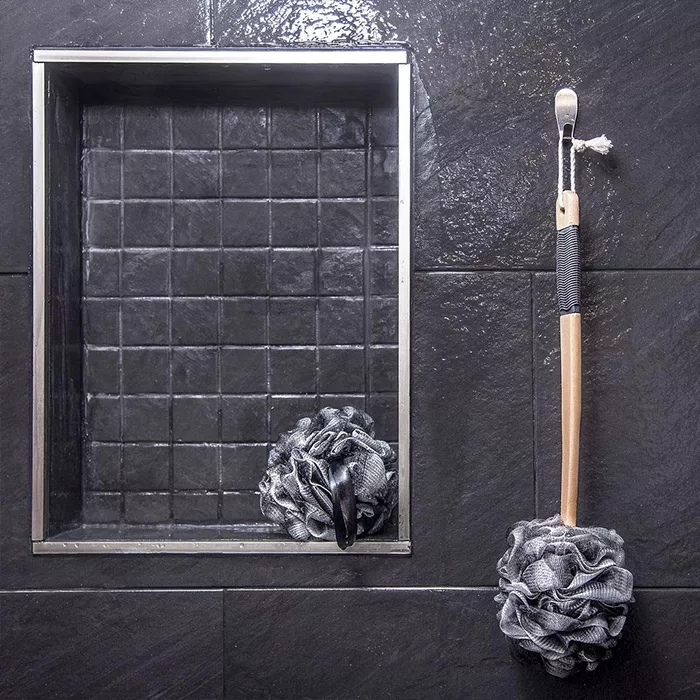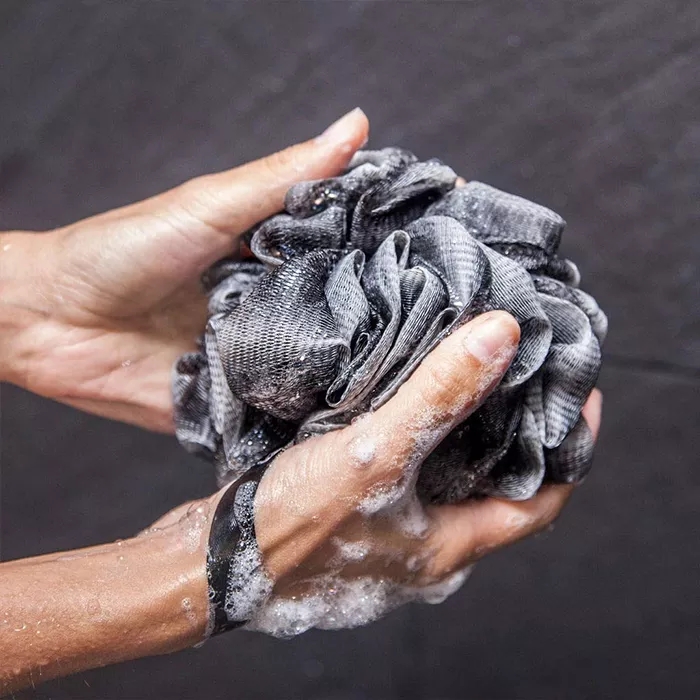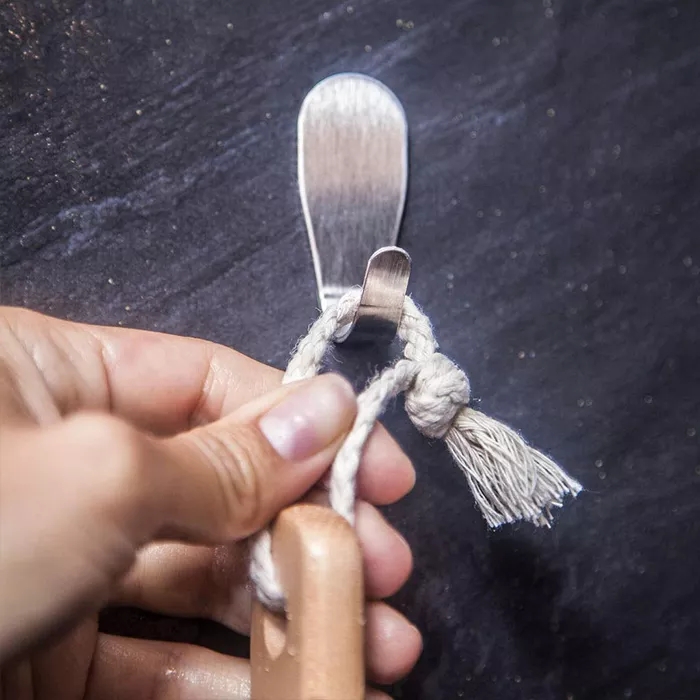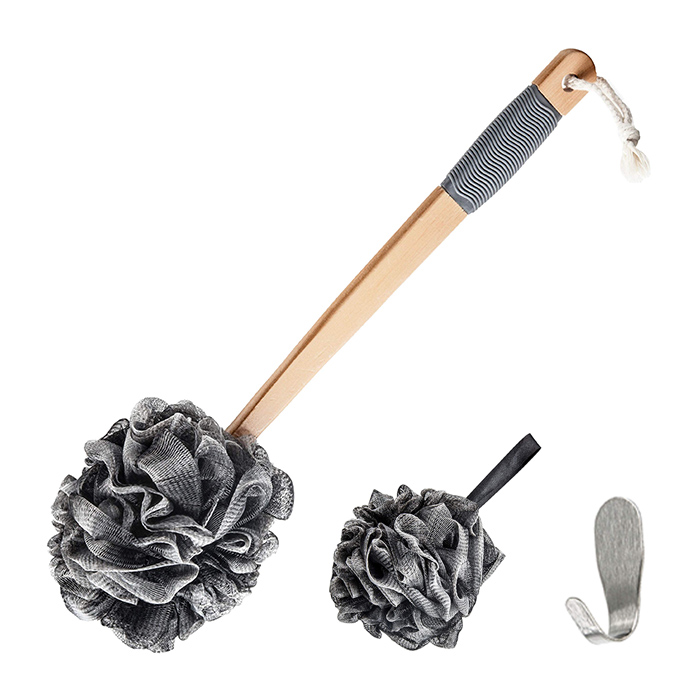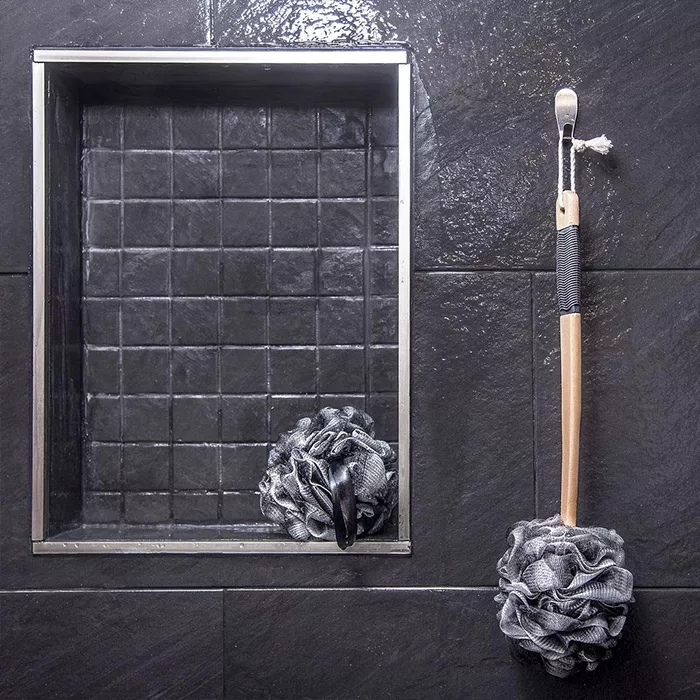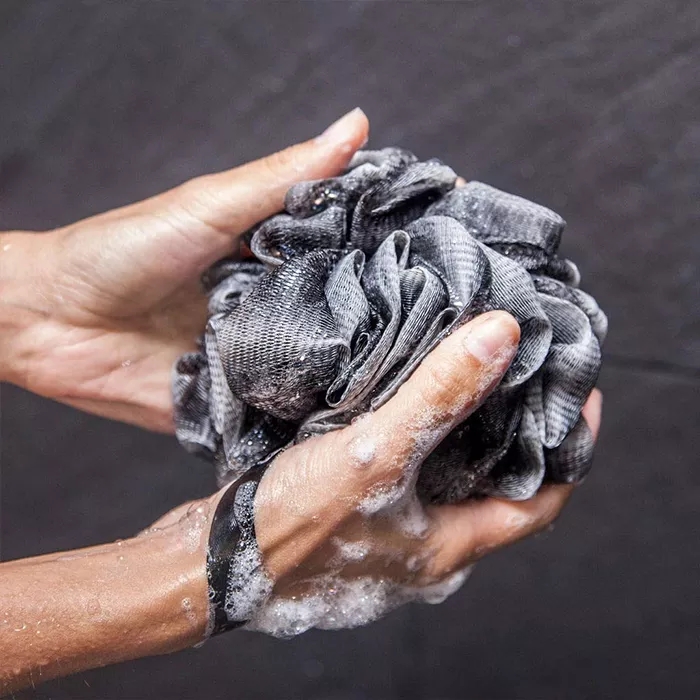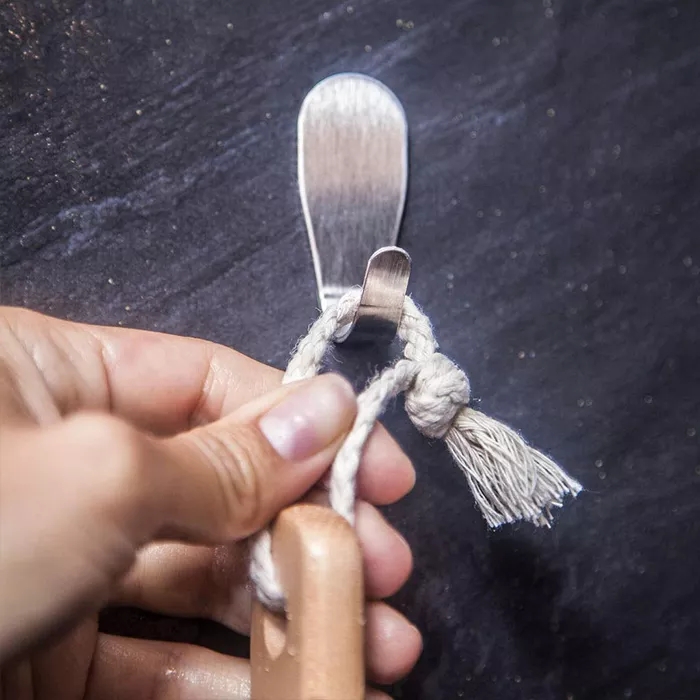 Wooden Handle Back Body Scrubber for Shower with Shower Ball.
BEST BODY CLEANING SET – We created the best wood-handled pouf, taking bamboo charcoal fibers and meshing them into our shower sponges. This set provides the ultimate shower scrubber experience. Use it with your favorite gel or body wash.
FIRM & GENTLE – Our Loofahs are the best combo set for exfoliating skin cells, especially, rough areas around the feet and elbows. Special fibers gently massage and cleanse even the most sensitive skin types so they won't scratch your skin.
EXTENDED REACH & BETTER GRIP – Our Long handled back loofah reaches 17" plus creating ease for your back and feet. More girth on the handle creates a better grasp. The textured rubber grip provides a comfortable and secure, non-slip grip even when wet.
DURABLE & EXTRA RESISTANCE – We see loofahs that break easily. We coated ours with a clear layer. The handle is resistant to breakage and won't split or crack with short use. The fibers dry quicker than a traditional loofah.
Product weight: 0.23KG